By Nikolaus Schröder
Nikolaus Schröder writes about his LL.M. studies at Stanford Law School as part of the LL.M. class of 2023 in an ongoing series. This second part describes the first weeks of classes, plans for the fall semester, campus life, and a weekend in Chicago at the German American Jurist Association's Annual Conference on German and American Law. The first part of the series can be found here.
Introduction to the American Legal System and U.S. Law School Introductory Courses
Getting Started
I started my journey as a U.S. law student with a class in "Introduction to American Law" and a class on "Professional Responsibility." Both are part of the pre-fall quarter and served to get the class up to speed on how the American Legal System works. Professor Hank Greely teaches "Introduction to American Law," and you should watch him talk about Frankenstein and gene editing – it's just great.
Common Law vs. Civil Law
Traditional legal comparison talks about common vs. civil law and stresses the importance of precedence vs. codified law. This describes the picture I learned, to my surprise, quite incompletely. The U.S. system is full of codified law, and few areas rely solely on judge-made law. It was also unexpected to see how integral the states are to the American legal system. The relationship between California and the United States feels to me, as a European lawyer, very similar to the E.U. – member state relationship. Professor Greely's favorite answer expresses this very well: "Everything I tell you about the American system is wrong – somewhere."
An Unfamiliar Teaching Style
The classes also showed a group of international law school veterans how American teaching and testing works. Law school in the U.S. is very different from what I was used to. The concept is "teach yourself first, and then we'll talk about it."
The Reading List Struggle
In theory, you have a curated list of daily or weekly readings of cases and articles. You read them, think about connections and arguments, and look up aspects you did not understand. You come to class prepared with notes and thoughts and discuss the topic with the professor and your classmates. You can do so because you have learned to study and self-organize in undergrad and are a bright and organized individual.
In practice, I was just overwhelmed. In the first three weeks, I went through hectic work and desperation and "I do not belong here, and I am not good enough." In week two, it dawned on me that reading everything the way I read my German hornbooks was not the way to go. I shifted to reading the critical parts only and going through summaries before switching to the case text. This might not be ideal for learning legal thinking from the ground up, but it was undoubtedly better for someone with experience. Frankly, processing all the readings while keeping a social life and using the opportunities the university offers is still a challenge I have not mastered. But, as one of my friends said, "we are getting there."
Successfully Passing the Pre-Fall Period
My class finished the pre-fall period with a first exam and celebrated our first law school credits. After the weekend, the regular fall quarter would start. We needed to choose our courses, and – maybe not surprising – as a Stanford Student, you are spoiled for choice.
Choosing Courses
The Concept of Advanced Legal Education at Stanford Law: 2L, 3L, and the Rest of the University
Stanford's LL.M. program is unusual because it is tailored to lawyers with work experience. New students specialize by choosing one of the four different advanced degree programs. One of the design decisions is that LL.M. students elect classes mainly from the second and the third years of law school (called 2L and 3L) or from other departments of the university but not from the first year of law school (1L).
Too little Time, too much to do
Classes are intense, and you cannot take more than three to four a quarter. There are only three quarters to work with, and some courses are mandatory, leaving you with about ten classes to choose from. The situation worsens if you plan to sit for the N.Y. Bar Exam, as there is a list of mandatory courses you must take to be eligible. For the California Bar Exam, see a DAJV Blog post here.
The wealth of different topics is incredible. The law school has numerous classes ranging from "Deals" to "Judging in the 21st Century;" you can find more information at https://law.stanford.edu/courses/. The option to choose courses from any other department in the university for credit makes a choice harder, but also the time here much richer.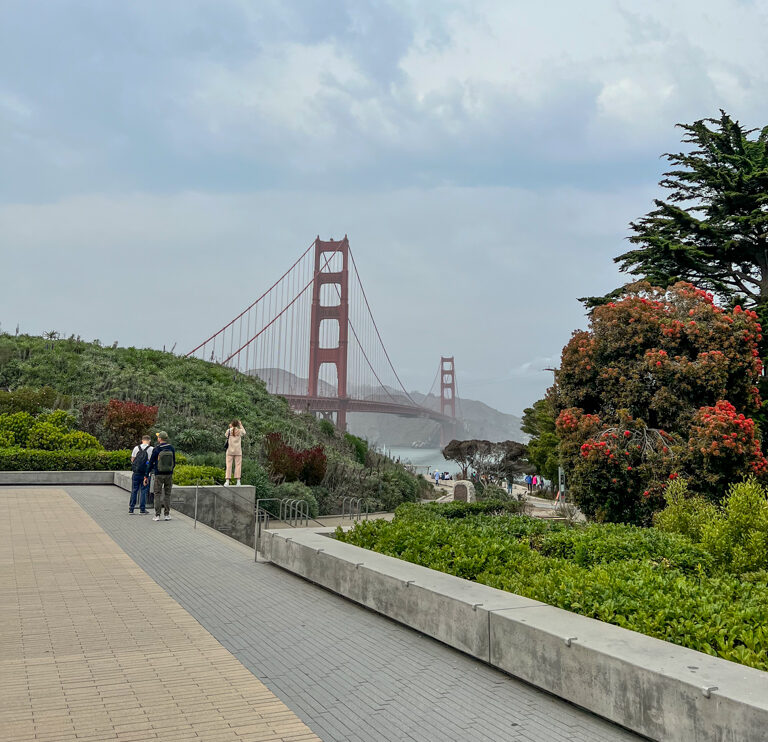 My Colleagues' Choices
Our class is a diverse and exciting group, and our class choices reflect this. I am inspired by what my colleagues do, and I share some of their backgrounds and class choices, hoping to illustrate the spectrum.
Christine Strauss comes from South Africa. She holds a law degree and a bachelor's in human genetics. Christine was researching legal liability implications for the use of preimplantation genetic testing before coming to SLS. Here she hears courses like "Law & Policy: Thinking in Systems," "Augmenting Human Senses: Enhancing Perception with Technology and Bioscience" at Stanford Medical School, and "Human Reproduction in the 21st Century: Legal and Ethical Issue".
One of our recently elected representatives Mariah Kirubi from Nairobi, Kenya, worked as a Principal Associate in the corporate/commercial department of Anjarwalla & Khanna LLP (A&K) before coming to Stanford. She is currently taking, among others, "The Business and Law of Technology and Patent Licensing," "The Role of General Counsel," and "Introduction to Intellectual Property" to gain advanced knowledge in emerging areas in law and build the skill set to advise businesses better.
Atsushi Kono is a Japan-qualified attorney at law with five and a half years of experience in international merger filings, antitrust compliance projects, trade law cases, and international disputes. This fall, he hears, among others, "International Investment Law," "Global Litigation," "Corporations," and "Blockchain and Cryptocurrencies."
Making plans for the Fall Semester
I will spend my fall semester studying "Global Litigation" in a seminar with Professor Deborah Hensler, hear a lecture series on "Free Speech, Democracy and the Internet" hosted by Professor Nathaniel Persily and Daphne Keller, and take one of the most iconic Stanford classes ever, "Programming Methodology," CS 106A. Additionally, I am part of the Law, Science, and Technology specific LL.M. colloquium, where we discuss all kind of things concerning law, science, and tech.
Campus Life
At Stanford, everybody's life happens on or very close to campus; sports, drinks, party, learning, studying, and housing is always within a few minutes. You can travel in the area; San Francisco, Highway 1, Big Sur, and Napa Valley are all close and easy to reach by car. But during the week, I rarely leave campus. All this can be a good or a bad thing, depending on perspective and personality – but it is something worth knowing before choosing this university. I imagine that studying at Columbia in New York or UC Hastings in San Francisco makes for a very different year. So far, I saw Condoleezza Rice speak about the American Constitution, attended a couple of "International Dinners", participated in a Karaoke Night, played Ultimate Frisbee, got invited to a wonderful Chinese Mooncake celebration, and had dinner in San Francisco with my fellow DAAD scholars. A couple of friends currently researching in Berkeley visited me on Campus; I saw a couple of football games and went dancing on multiple occasions.
The German American Jurist Association's Annual Conference on German and American Law
For me, academics and leisure time culminated in an event that wasn't at Stanford. I was fortunate to visit the "Annual Conference on German and American Law" organized by the German American Jurist Association. After a prolonged break due to Covid '19, members and guests met in Chicago at the Northwestern University Pritzker School of Law.
American and German Jurists come together to discuss topics and hear talks and panels connected to American and German law and international politics. All this was rounded off by lunch and dinner, a guided art tour, a visit to the Chicago Symphony Orchestra, and especially a great group of attendees. I had a blast talking to attorneys, a former American judge, LL.M. students, and law professors. Those interested can find the entire program here.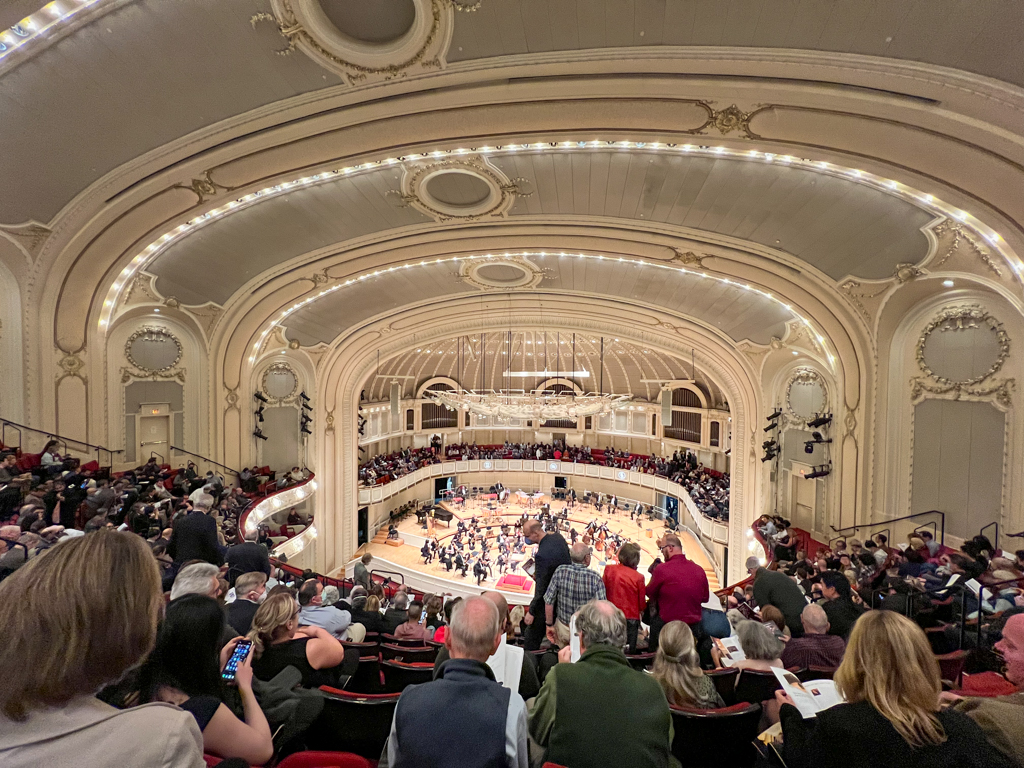 One of the highlights was the speech by the Chief Justice of the German Federal Constitutional Court, Prof. Dr. Stephan Harbarth, in such a small setting. "The Constitutional State – Still in Good Constitution?" was his topic, and he stressed the importance of the individual's commitment to the values of a constitution, and it rang a bell in these troubled times. I had a great time hearing other talks on SPAC IPO, international arbitration, German Consular Services in America, the world peace order, new E.U. A.I. and Data Laws, and Covid Patents.
I thank everybody who contributed to the Stipendiatenlauf in Düsseldorf and DAJV for selecting me as a scholarship holder. I am grateful as they made it possible for me to travel and attend this fabulous conference. It's a great event; if you get the chance: Attend!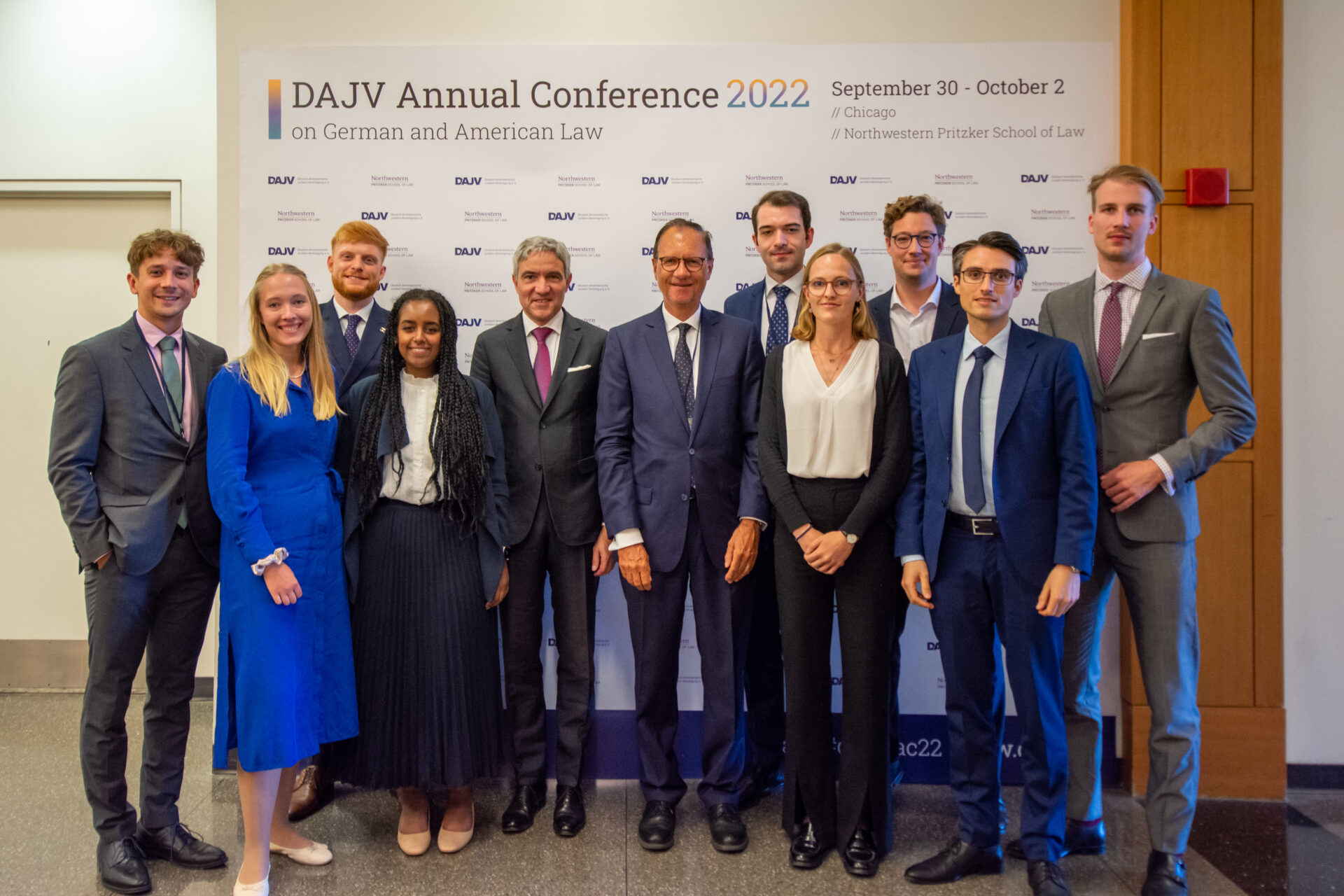 What's Next
I am looking forward to the last bit of the first quarter. It started at the end of September and will end in December, right before Christmas. Some classes require me to write a research paper, and others have exams the last week before the break. A group of friends and I will travel during Thanksgiving break and after Christmas. Even if "everything I tell you is wrong – somewhere," I hope I will learn at least some things that are right somewhere, at least sometimes.
The Author: 
Nikolaus Schröder writes about his LL.M. studies at Stanford Law School as part of the LL.M. class of 2023 in an ongoing series. This part describes the first days in California and Orientation Week.
Responsible Editor:
Isabel Cagala, TLB Co-Editor-in-Chief
Read all LL.M. Experience Reports:
LLM Stanford Law – Experience Report (Part 1)- A Breath of Fresh Air – DAJV
The California Bar Exam: an Experience Report – DAJV
More than the Niagara Falls – Master of Laws an der University at Buffalo – DAJV