The DAJV Student Division
The Student Division is committed to dialogue and discussion on legal issues in the transatlantic context. It showcases numerous alternative career opportunities available to students interested in transatlantic law.
If you are studying law, intending on writing a doctorate or looking for a career change, the DAJV has the background and information to assist you. The DAJV Student Division provides the opportunity to exchange ideas and motivation with other students interested in transatlantic law. Find out which events or offerings of the DAJV might interest you.
At regular informal meetings, workshops and excursions, you can exchange with other young lawyers from your university and background and moreover directly contribute your ideas and suggestions. Your contributions are respected and well-received, and help the association advance and expand its already broad offering. Reach out to the DAJV contact person in your city and find out what's next. Join us!
Together we make the Transatlantic friendship and exchange stronger.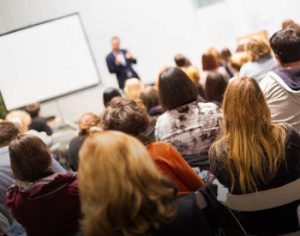 A real network of open legal personalities is what we offer.
At the DAJV events you will meet people from a wide variety of legal backgrounds and professions. In additional to being trained in the USA and counseling clients across the Atlantic, they maintain connects with important US business and legal partners.  At DAJV events you have the opportunity to ask questions and receive authentic answers coming directly from legal practice. The DAJV is the premiere way to exchange with experts on interesting topics that present new impulses and reach beyond your studies. Through a mere interest in an internship or study in the USA, the DAJV can open countless doors and give you the tips you need.
Organize lectures, excursions and workshops together
Moreover, if you wish to go beyond our offer and put on an event yourself, the DAJV is the platform for you. Be guided in planning your event, communicating with event partners, speakers and participants and implementation of all technical details. We offer real support in making your event a success. The DAJV Student Division and its members organize lectures, excursions and workshops together as impulse and interest provide. Here you will acquire the soft skills that will be necessary throughout your career but are often times neglected by formal studies.
  
Get involved and learn from the exchange with others
By being a DAJV member, you show that you support a community pursuing common interests which realizes that we live and learn from a vibrant exchange with others. Voluntary work during your studies is often linked solely to the university environment. With the DAJV, you can invest your official extramural commitments directly in our unique community, and the lessons learned will accompany and benefit you throughout your professional career.
---
All regional contact persons
Your need for new legal impressions and interest in US-American relations is greeted with unique contacts, knowledge, and experience.