By Nikolaus Schröder
Nikolaus Schröder writes about his LL.M. studies at Stanford Law School as part of the LL.M. class of 2023 in an ongoing series. This part describes the first days in California and Orientation Week.
Stanford University – Die Luft der Freiheit Weht
The motto of Stanford University, "Die Luft der Freiheit weht," roughly translates to "the winds of freedom blow." A university using this motto should better be prepared to be extraordinarily different from traditional educational institutions, broaden minds, and help students strive personally and academically.
On paper, Leland Stanford Junior University certainly lives up to this high standard. Stanford is among the top universities in the U.S. and probably worldwide. It is located in the heart of Silicon Valley in Palo Alto, on a stunning campus, offers a community of more than 16.000 students, 13.000 of them living on campus, more than 600 student groups, the second largest collection of Rodin sculptures, a 50.000 visitors on-campus stadium, seven world-class academic departments…
In real life, the farm feels great. I have not been here long enough to comment on academics, but when I entered my new home, I felt welcomed and encouraged to start a new chapter. I have high hopes it's going to be fantastic.
Stanford Law's Advanced Degree Programs
There are six advanced degree programs at Stanford Law School – four specialized LL.M. programs (Corporate Governance & Practice; Environmental Law & Policy; Law, Science & Technology; International Economic Law, Business & Policy), a Doctor of Science of Law (JSD) and the SPILS program (The Stanford Program in International Legal Studies). There is no general LL.M. program. All programs ask for more than two, typically five years of work experience (the German law clerkship is considered work experience).
After an Introduction Week and three weeks of "Introduction to America Law," every student creates their schedule and chooses with the help of the program advisor from the roster of 2L and 3L classes at Stanford Law School or any other faculty of Stanford University. The LL.M. students are fully immersed in the J.D. education and are – except for the first three weeks of introduction courses – in classes with aspiring American jurists.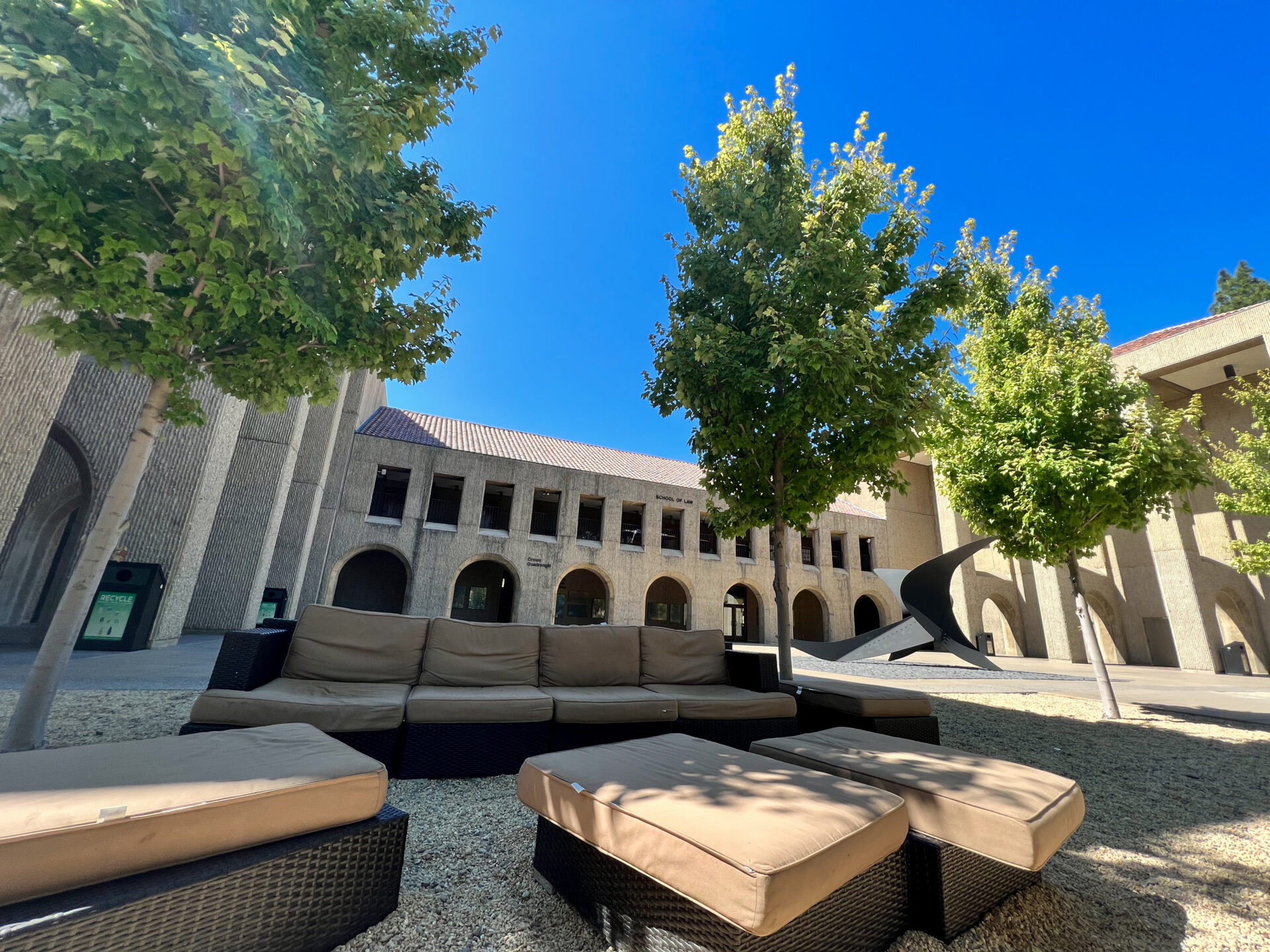 My Choice: LL.M. in Law, Science, and Technology
I am part of the Law, Science, and Technology LL.M. Members of my class specialize in law for science and technology or in law by using science and technology. The former group has a background in data privacy, telecommunications, human genetics, intellectual property, or platform regulation; the latter focuses on legal technology, systems innovation, and typically some other field of law. Some of us share a passion for both areas and are generally tech-savvy. I hope to learn where and how technology and procedural law intersect.
The First Days
I flew in from Munich, Germany a week before the program officially started with Orientation Week and arrived on 08/23/2022. There was so much to do, and I am happy I took the time to arrive early. Coming from Germany, nine hours time difference meant I needed a couple of days to adapt. I moved into a new apartment on campus, needed a U.S. phone number, basic groceries, and a U.S. bank account, and wanted to apply for my first courses.
Getting to Know Everyone
All this was necessary but getting to know everyone was the most important and most pleasurable task of the first weeks.
Whoever chooses an institution like Stanford Law School and the financial burden it brings will put some emphasis on academics by default. All my classmates have a plan that brought them to this advanced degree institution. Knowing that I expected a class full of smart, driven people and a certain level of competitiveness. And while certainly everybody is smart and driven, there was no level of competitiveness. Everybody I have met so far is friendly, warm, and welcoming. We all share the excitement and anxiety of starting a new endeavor in another country and this formed a bond. I have made a lot of friends already.
Orientation Week – "You can do anything, but you cannot do everything."
The staff of Stanford Law not only created this group but also made the transition easy for us. Orientation week was scheduled and organized to give LL.M. and J.D. students a chance to connect and learn about the University's offers. What struck me was the focus of this first week. Questions like "how do I choose my classes" or "how much do I study" were remarkably absent. Instead, we started by discussing "Just Mercy" by Brian Stevenson, a book on the death penalty and racial injustice in the U.S. Later we heard talks on "Belonging without othering," the responsibility of lawyers for society and mental health in law school. We attended a Trivia Night and watched a movie together. My favorite quote from the first week was, "You can do anything, but you cannot do everything," as it captures the unbounded optimism and simultaneous realism so well. The focus on balance and community was impressive.
What Else is There to Do?
The first two weeks were unbalanced nonetheless – the scale leaned heavily towards leisure. The Stanford Campus is one of the most beautiful in the U.S. and very large. In the first week, my newfound group of friends and I went beer and wine tasting at the Rodin Sculpture Garden at the campus museum of fine arts, threw a football around Wilbur Fields, and cheered for Stanford's Football team ("Go Stanford"). We hopped from campus fountain to fountain, visited San Francisco, and walked up to "The Dish."
What's next?
I fear we will need to find our balance again – and soon. For the next three weeks, all Advanced Degree Students will take "Introduction to American Law" and "Professional Responsibility" as introductory courses. The "proper" classes will start on September 26th. Additionally, I will be in Chicago for the German-American Jurist Association's Annual Conference on German and American Law at the Northwestern Pritzker School of Law on the weekend of September 30th; click here for more information and tickets.
A first Conclusion
As I said, it's too early to comment on academics. But I must admit I like to pretend that I feel the winds of freedom blowing. In any case, coming here is a breath of fresh air.
P.S. Right off the bat, I want to extend an invitation to anyone in the Bay Area until June 2023 or thinking about applying to grad school here in the future: Get in touch with me! You can also contact the law school and check out their website!
The Author:
Nikolaus Schröder writes about his LL.M. studies at Stanford Law School as part of the LL.M. class of 2023 in an ongoing series. This part describes the first days in California and Orientation Week.
Responsible Editor:
Isabel Cagala, TLB Co-Editor-in-Chief
Read all LL.M. Experience Reports:
LL.M. Stanford Law – Experience Report (Part 2) – "Everything I Tell You Is Wrong – Somewhere" – DAJV
The California Bar Exam: an Experience Report – DAJV